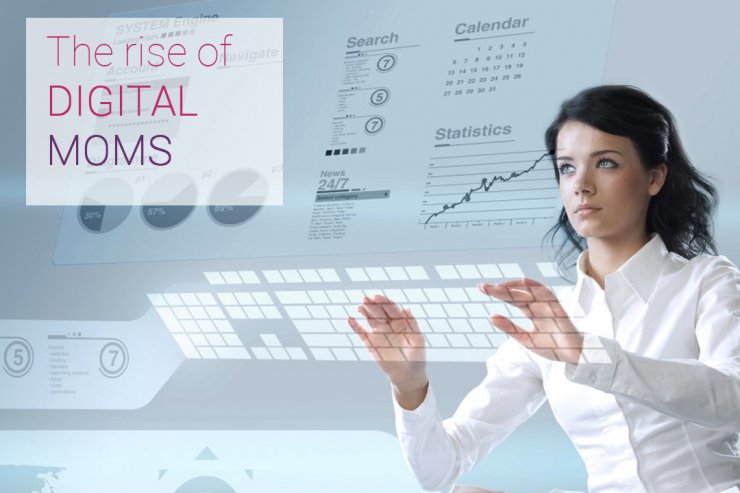 Working in an environment that specializes in placing skilled moms in a variety of positions, it is interesting to note a significant increase in the number of digital posts being filled by women. The rise of the digital mom in the workplace may not be an entirely new phenomenon but it is certainly on the increase and set to change the HR world for good.
Technology makes it easy
The world is now driven by technology and whether businesses like it or not, they have had to embrace this. But beyond the business space, people are now more connected and are set up for digital work through home offices, internet connectivity and smartphones. It is now possible to work from literally anywhere and this appeals particularly to moms who are looking for more flexible work arrangements.
Social Media has opened up an entirely new skill set
Social media in its many forms has added an entirely new dimension to the digital workspace. In fact, there are very few businesses these days that don't have a dedicated social media manager of some sort looking after Facebook, Twitter, Instagram and Linkedin pages for a company. A large proportion of digital jobs offered and sought after by moms can be found in the social media space.
Many digital skills are fairly easy to develop
In some instances, you don't need a degree or some form of extended qualification to gain digital skills. Short-term training or even online courses can be done for social media or email marketing for example and don't require an individual to take extensive time out of their lives to study. This holds a massive appeal for moms who are already pressed with demands on their time but want to improve their marketability.
More skilled positions can be outsourced at a cheaper rate
Companies requiring once-off projects or part-time work can find skills such as web development or digital marketing in a pool of skilled moms who are looking to make their time more flexible but remain relevant in the workplace. By using moms on a project-by-project or part-time basis they are able to reduce costs but still get the same productivity. This has led to a massive increase in digital moms becoming freelance experts in their specific fields; maintaining their skills and work-life balance at the same time.
READ: Virtual Assistants - Hiring Differently Is Changing Growth For SME's
Now is the time of the digital mom as businesses become more and more reliant on technology and South Africa continues to embrace a more flexible and part-time work culture.
---
Visit RecruitMyMom, South Africa's award-winning online recruitment agency specialising in skilled part-time and flexible work.