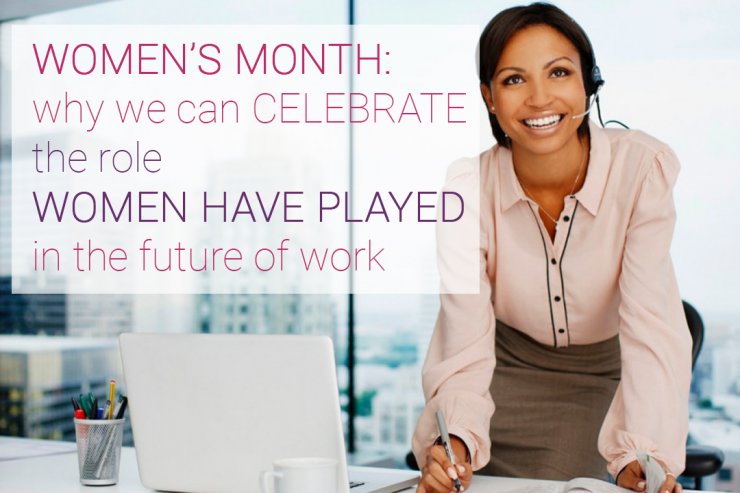 When it comes to flexible work, women, and moms, in particular, are really leading the charge in changing the way that they structure their lives to find a more balanced approach to meeting multiple demands.
An increased demand for digitally based jobs and a broader acceptance of the benefits of technological connectivity has opened up the workspace for a new kind of mom and a new kind of work. In turn, this appears to be having an impact on the overall perceptions and vision of what the future of work could, and should, look like.
Recent research from Accenture, "Getting to Equal: How Digital Is Helping Close the Gender Gap at Work," found that both women and men have embraced technology to stay connected and improve knowledge, but that women are "better at using those digital skills to gain more education and to find work".
Women have embraced and are therefore driving the move to more flexible work conditions through technology, largely out of necessity in terms of forging a space for a better work-life balance.
This rise of the digital mom, particularly amongst the millennial generation, could be the reason why the way we work is changing; we believe for the better. Very encouragingly, various recent studies indicate a global shift towards changing working environments. And this is not just anecdotal research; the evidence is in the numbers; demands are increasing and finally, businesses are adapting to this.
According to the UK's Timewise Flexible Jobs index, 5.4 million people in the UK currently work part-time by choice, and 8.7 million are looking for flexible work opportunities – this collective 14.1 million people represents almost half of the country's working population. Further, according to a study from Netimpact.org, 45% of Millennials would choose workplace flexibility over pay, and 78% of the same generation report that enjoying their work is more important than their salary (Clark University Study).
Right here in South Africa, we have noticed a definite increase in the number of companies that are embracing and offering either flexible or part-time roles. This is a significant mind shift that RecruitMyMom has worked hard to improve within the South African jobs market.
After four years of operation, we have also noticed that the variety of jobs in terms of industry is steadily improving, as companies across the board are now able to see the benefits of hiring skilled moms in flexible roles. These include increased productivity and output, as well as reduced costs due to the project type nature of this work. Initially, many of the roles were limited to admin or secretarial type positions but this has extended dramatically to include marketing, sales, education, accounting, HR and numerous tech positions, amongst others.
This is no longer unchartered territory – thanks to a few brave pioneers and some forward-thinking businesses, the future of work is slowly becoming a reality in South Africa.
And so this women's month we salute not only the determined moms who have fought for a better life balance of themselves and their families but also every single company who has opened up the space for flexible and part-time job roles.
---
Register for free on RecruitMyMom.co.za. Once registered, complete your online CV to start searching for part-time work in Johannesburg, Pretoria, Durban and Cape Town. We operate nationally in South Africa, and globally for virtual assistants.