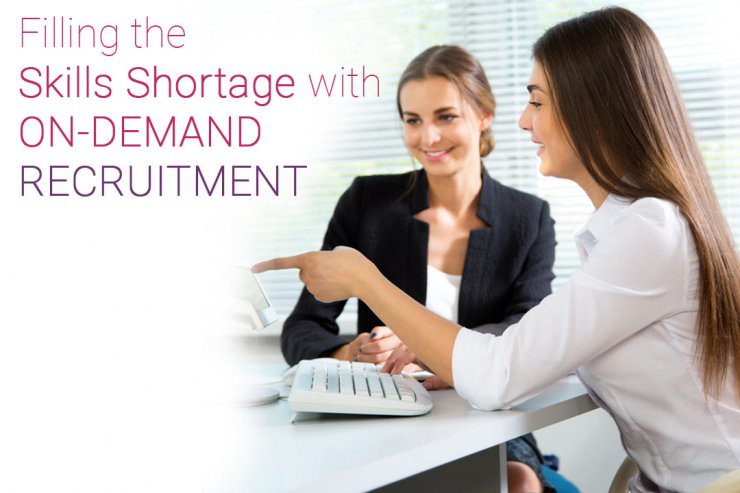 Since the early days of the internet back in the nineties, the explosion of technology has made enormous leaps forward in the way people are being employed.
Back in the day, long-established rules entrenched by decades of strict work principles dictated that workers should sit at a desk in an office from 8 to 5.
The ever-growing need for flexible employment and the momentum this need has created – by both employer and employee – is making a notable difference in filling the work void.
Filling the Skills Shortage
The shortage of skilled professionals is – and has been for many years – far more than a vexing statistical glitch.
A Gallup report on the State of the American Workforce (2017) found that
"Organisations have nowhere to hide. They have to adapt to the needs of the modern workforce, or they will find themselves struggling to attract and keep great employees and therefore customers."
The on-demand economy is changing the status quo and casting out traditional thinking of how and where we work. The urgent needs of employers to get professionals back into the workplace to fill the skills shortage complements the needs of a large group of highly talented experienced workers i.e. Moms.
The growing trend of hiring professional people who require flexible working conditions is soaring. Employers who hire outcomes-based workers for short to medium-term projects are successfully using this skills-base more and more.
While on-demand work requires a certain level of self-management, the importance of balancing work and family for the millennial generation has actually led to higher levels of productivity and output when work is done on-demand.
Finding the skills base
RecruitMyMom has a large group of highly talented and skilled moms who are looking for time-wise, flexible solutions to their needs. Modern working moms value the time spent with family and children whilst still wanting to work – either by preference or necessity.
The benefits and perks that employees truly care about are those that offer them greater flexibility and the ability to lead a better life" – Gallup
Revolutionising how we transact and use services
Technology and the instant access to services is only a click away, 24-hours a day. It has opened the door wide to an unending and varied supply of goods and services, which consumers have embraced with enthusiasm. It often gives instant gratification and has assisted us in innumerable aspects of our business, commercial and social lives.
In the same way that Uber and their competitors have completely disrupted the professional transport service industry, so too are the ways in which we work.
Dr. Ganesh Shermon in his 2014 book Digital Cultures: Age of Intellect Expertise Anywhere, Anytime, Anyway states that widening skill gaps, sometimes residing in other countries, meant that human resources had a great need to quickly access critical skills on demand. HR will further need to treat each employee individually, with customized HR and talent-management solutions.
It has happened and will continue to evolve from moment to moment. The workplace has changed and the changes are welcomed.
If time is in fact, money, then the on-demand economy is the way to maximise both. It speaks to us all. It promises diversity, convenience and opportunity.
It is here to stay.
---
RecruitMyMom is an award-winning online recruitment site specialising in skilled workers, on-demand. Post a job. It's free – pay only on success.