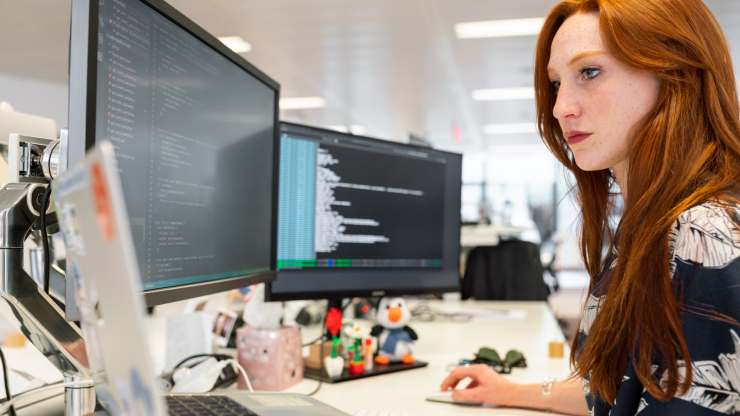 Are you looking to grow or switch things up in your career? Adding tech skills to your resumé is the way to go.  
Learning to code is a brilliant way for moms, or anyone really, to expand their expertise and break into the tech industry. 
The tech industry offers many remote or flexible work options
Moms are rethinking their futures and considering how to change their careers to allow them more flexibility, a better work-life balance, and more time at home with family. 
The tech industry is flourishing and offers plenty of flexible and remote work opportunities. All you need is a laptop, good internet and skills to get the job done. Then you can work from home, working in a career that inspires you and gives you flexibility.  
Some of the most in-demand tech careers are software developers, cloud computing and software engineers, and job opportunities in this field are projected to increase even further.
So if you're on the hunt for a future proof career, consider studying coding and shifting into a lucrative career with plenty of job options.
Earning potential of tech careers
A career in tech is both financially and intellectually rewarding. Some of the highest-paying jobs are found within the tech industry.
Let's look at the earning potential of software developers as an example. 
Software developers command excellent salaries with exponential growth potential. 
The old hands: Experienced software developers with 10+ years of experience can expect to earn R65,000 to R87,000.
In the middle: Mid-career software developers with 5 years experience or more will be earning R37,000 to R45,000.
The newbies: Junior software developers in South Africa typically start in the range of R14,000 to R24,000. 
According to the data, the average salary in South Africa is now R25,304 so even as an entry-level developer you can earn an average salary.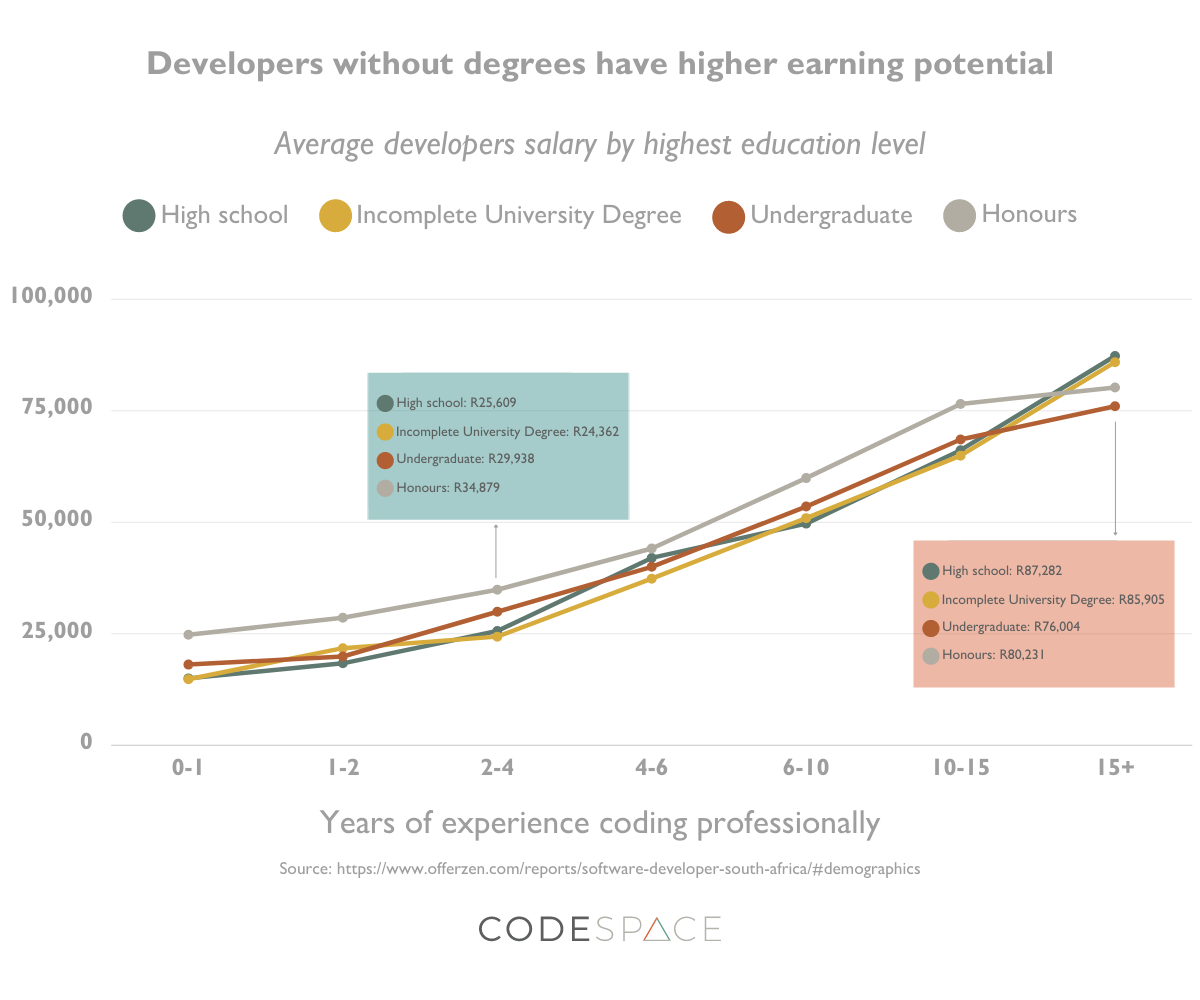 Low barriers to entry
Did you know that the barriers to entry into the tech industry are relatively low in comparison to other lucrative industries?
In a recent LinkedIn report, South Africa's highest paying jobs were listed as: 
Software Developers
Pilots
Lawyers
IT Managers 
Medical Specialist
Tech jobs feature strongly in this list, making tech an attractive industry to consider. 
There is a massive barrier to becoming a pilot, a lawyer, or a medical specialist, but entering the tech industry has far lower barriers to entry. According to Offerzen's report, developers without degrees can match the earnings of those who have university degrees.
What's fantastic about tech is that you don't need to go back to university and study something new to shift into a tech-related job role. All you need to do is add tech-specific skills to your existing knowledge base through a short online course. 
Upskilling is the way to grow
One of the best ways to learn a new skill is by doing an online, part-time course. 
At CodeSpace, we believe that coding is for everyone, moms included! So we want to make sure that our courses are accessible to people at all stages of their lives and careers. That's why we offer courses that are part-time and full-time. 
All you need to do is commit to 10 hours of part-time study per week to complete either a 200-hour frontend development course or a 400-hour comprehensive course in software development: a combination of both front and backend development.
When you complete one of our courses, you'll have all the necessary skills to thrive in the tech industry.
An upskilling success story
"I moved from Medical Science into tech through CodeSpace," — Carrie Clarke.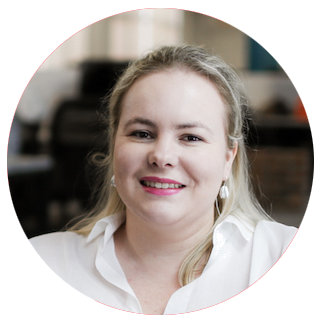 Originally from a medical science background, Carrie's interest in the tech industry stemmed from seeing how different technologies were being used in her field of study. Seeing this, she became confident that the pervasion of technology into all aspects of life was inevitable. So she chose to study at CodeSpace to secure her spot in the future.
Now she works for Acceleration, a digital marketing firm, where her days are full of the kind of creative challenges she enjoys. "Work can mean anything from implementing marketing pixels, writing documentation, training, testing implementations, or troubleshooting." Her favourite part of the job? The sheer variety of the work always keeps her engaged and inspired. 
Carrie hopes to continue learning, establishing herself in the industry, and finding new ways to challenge herself. Her hopes for the industry are wholesome: "I want tech and the industry itself to become more accessible to the layman, bridging the gaps in knowledge and understanding." 
It's a goal we share here at CodeSpace. We aim to break down the barrier to entry for the tech industry with innovative learning methodologies, creating a world where we can all contribute towards what fascinates us or find a new passion where we'd never have expected it to be.
Inspired by Carrie's story? Start your journey to success with one of CodeSpace's incredible courses.
---
About CodeSpace
CodeSpace is an online academy that provides quality tech education by running coding courses for beginners, seasoned developers, or anyone looking to progress their career. Visit our website to find out more or stay up to date with our course news on Instagram and Facebook.