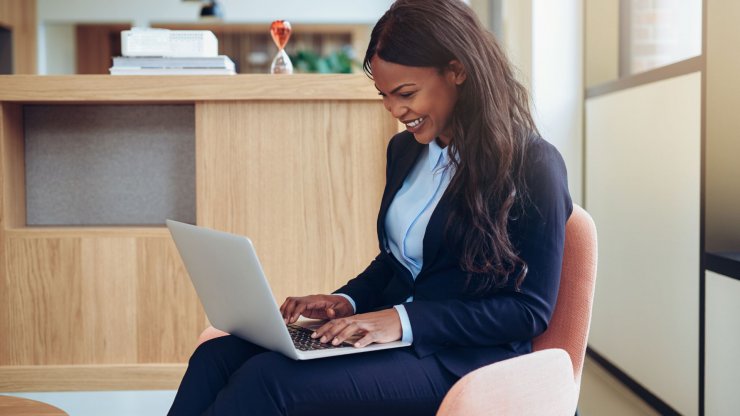 It is a known fact that the pandemic has caused an increase in psychological distress on people across the world. As a result of the pandemic and the negative  impact on the global economy and the workplace, you'd think that people would return to work or hold onto their jobs. Yet, when we look at The Great Resignation, resignations are the highest they have been in 20 years in America alone, and we know that this is a global reality too. Which means that the effects on the world-wide job market have affected South African businesses as well. There are gaps in skills and employers are seeking top talent to attract and retain. 
What are the reasons for The Great Resignation? 
Through the pandemic, many people reassessed their priorities. Which has meant that they've reassessed what they want and need in the workplace and what is most important to them. Many people have also lost loved ones which has led to the realisation that life is short. Losing a loved one is traumatic enough, nevermind during a global pandemic. 
Through the past two years, many people also did without, which means that they are now willing to do without to get what they want, especially when it comes to more flexible work. 
From a psychological point of view, people remain with trauma and have not yet moved out of the fight or flight responses caused by the pandemic. The stress hormones that come with the natural response to danger (fight or flight) are adrenaline and cortisol. These hormones have been in the bodies of many people, which has caused an internal restlessness. As we've moved out of the pandemic there has been a remaining internal restlessness in the psyche which would overflow into the workplace, and decisions about work.
Although The Great Resignation trend is likely to continue, we can't say whether the observed resignation numbers represent a statistical blip, or a fundamental economic and social shift that will permanently alter the landscape of the workforce. The findings of this will determine the future of work in South Africa and on a global scale. 
How does this affect the workforce? 
According to the findings of the 2022 World Reimagined Survey conducted by EY, we are seeing a couple of interesting trends in the global workforce. They interviewed 17 101 employees and 1575 employers from 22 different countries and have released the latest insights. 
There has been a shift in the balance of power in the favour of employees
In the past, employers have generally held a lot of the power when it comes to recruiting talent. South Africa has always been different because of the shortage of jobs vs the abundance of labour. When there are more employees, then employers are in the driver's seat. Overseas, in the US and Europe, employment agencies have needed to look after staff more to retain them. The balance of power has sat with the candidates, and this is the trend shift we are seeing in South Africa. The skills race is increasing, particularly for critical skills. Employees are more valuable and employers are needing to do more to retain them. 
Employees are looking to move to get what they want
Employees, especially the younger generation are feeling a lot more empowered in their job search and some won't even pitch for an interview unless they know they are able to work from home. From the World Reimagined survey mentioned above, we see that 43% of employees said that they're likely to leave their current employer within the next year. This is a significant rise from the same survey conducted last year, where only 7% were unlikely to stay. The reason for this is the psychological impact of the pandemic, and an increased focus on wellbeing.
What we gather from this is that employees are starting to move or consider their options. 
Most companies have skills gaps
Due to The Great Resignation, many companies have gaps in their employed skills, which means that there is some strain on the recruitment process. There is a new way of working since the pandemic, and the pressure is on for HR managers, middle management to source the right people, retain them or find other ways to solve the company area of need. 
Our recruitment team knows how to assist you, as an employer, as you seek to gain more understanding and find the right people for the job. View our list of employer services and load a job today. Our database is extensive, and we source the best candidates.
There is a new way of working
Failure to lean into the new ways of working will come at a high and measurable cost to businesses. Below are some tips for how to get around this new way of working and shift your mindset for the benefit and growth of your company.
For example, there is a global phenomenon of career movement especially amongst the younger generations and those of a higher skill level. When you look at a CV and see someone who moves every two years, be aware that it's a global phenomenon that we are seeing at the moment. Don't overlook someone who may be a star employee because of shorter employment lengths on their CV.  
Read more about the Gig Economy.
There is good news for employers and HR managers
With all the movement, and skills gaps, there is good news for employers and HR managers. At RecruitMyMom we bridge the gap between your trusted professional skill needs and top candidates who will deliver results. 
Labour skills are more globally accessible: which means that there's more competition in the job market but there are also more candidates available. Where skilled candidates who were sitting in an isolated area wouldn't get the job before the pandemic, they now have a shot in the running.

More people can work and hire with flexibility in mind: as a solution to filling the skills gaps, searching for a candidate who requires flexibility is a positive move for an employer. Flexibility, even micro-flexibility, is the way to go, will help companies find the strongest candidates, and retain them longer term. 

Lower risk in hiring on a gig basis: Contracting skills for a fixed period or defined project allows companies the flexibility to manage the impact of market uncertainties. 

Seek out micro-credentials amongst job-seekers: during the pandemic, many working women gained new, valuable skills. Micro-credentials are short courses. Avoid overlooking top candidates by paying attention to micro-credentials on a CV.
Remote and hybrid work models are not as intimidating as they were before. They are practical, depending on how you choose to facilitate them. For more on this take a look at our Remote Working blog series. You can also see our 10 tips for managing staff who work from home.  
RecruitMyMom is your solution
With the fussy candidates of today, RecruitMyMom offers a solution for you. We have a broad understanding of the best candidates around, and we present our employers with incredible, skilled women who work hard and will add value from the start. Gain access to permanent, fixed duration, contractors, freelancers and virtual assistants depending on your requirements. Load a job today, and pay only upon success. 
Needing skilled, flexible or part-time resources? From Administrators to Zoologists, we have them all. Our testimonies speak for themselves. Place a free job advert on RecruitMyMom.co.za