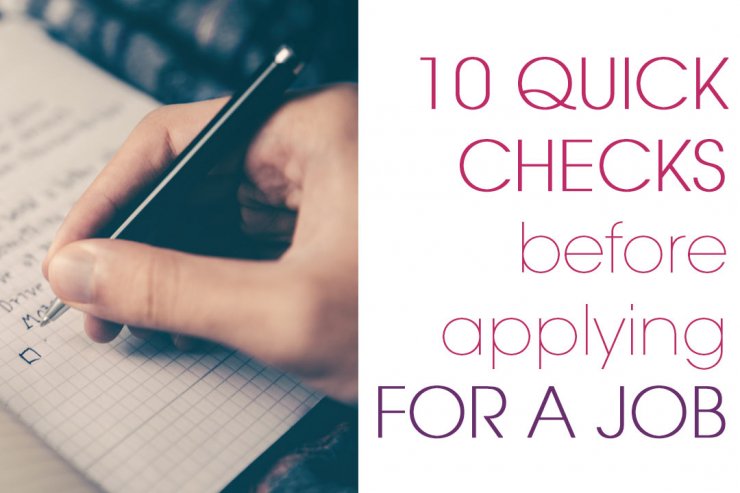 Applying for a  job online can be daunting. At RecruitMyMom we try to make it as easy as possible for you.
Here are 10 quick checks to do before applying for one of our jobs.
1. Is your CV saved under your profile complete and fully up-to-date?
The CV you complete on RecruitMyMom is what employers will ultimately see, so make sure it is comprehensive and up to date. You can view and edit your CV once you're logged in by following these steps:
1: Select "My Account"
2: Select "Edit My Profile"
3: Select "Mom's Profile" and "My CV" to update
2. Have you written in full sentences with the audience (prospective employers) in mind?
Too many times we see a "one CV fits all" approach from applicants. Tailor your CV to highlight the specific skills the employer/recruiter will be looking for on your CV.
3. Have you included enough detail, without being long-winded?
An online CV that you complete is not an abridged version of your full CV. It should contain enough detail to showcase your skills without being so long that the reader loses interest.
4. Have you completed all your previous employment history?
There are up to 12 available spaces to complete previous work history on the RecruitMyMom CV. Starting with the most recent, include all relevant work experience in your CV.
5. Have you explained the gaps in your CV?
It is okay to have working gaps on your CV provided you can explain why they exist.
6. Have you checked for spelling, grammar and upper/lower case errors?
If a job specification asks for "attention to detail" or "excellent in English" these errors can immediately disqualify you. Download a grammar app such as Grammarly to ensure you get it right.
7. Are your employment references from previous employers and do they include telephone numbers or contact email addresses?
References should not be colleagues or family unless specifically requested.
8. Have you looked at your final CV by selecting "View My CV" on your profile?
When one looks at the final CV it is easy to spot errors.
9. Apply immediately!
Having a completed CV enables you to respond quickly to your perfect job which ensures your CV is at the top of the applicants' list.
10. Have you thought about how to write an excellent motivational letter when applying for the job?
The motivational letter should not be vanilla. It must show that you have read and understood the requirements of the role and taken the time to explain why you should be considered.
---
These 10 Checks will go a long way in helping you to be noticed when applying for a job online, on any online recruiting site, not just RecruitMyMom. Jobs in South Africa are not always easy to come by, but a great application will help you stand out from the crowd.