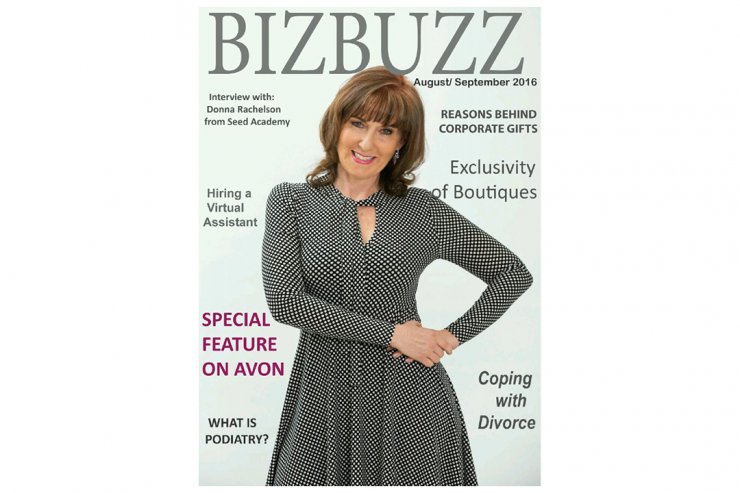 BizzBuzz magazine had an interview with CEO and founder of RecruitMyMom, Phillipa Geard.
1 Why did you start your own business?
I was on "career break" with a large international corporate after having had my second child, when I was approached by a company in South Africa to help them launch a new brand. I felt it dishonest to be on career break with one company while working for another, so I resigned and started consulting on my own. That was 6 years ago, since then I was in partnership with a close friend running a marketing consultancy. I have always had a passion to see women grow to their full potential.  RecruitMyMom was birthed from this passion.
2 What are the hours that you work?
Crazy hours – I work whenever I can, which is most mornings and late into the night.
3 How many people work in your business?
We are now a team of two skilled Moms and I have an awesome support team who assist me with IT, PR and other functions.  We will need to grow soon.
4 What are the goals for your business?
I want to assist and support as many skilled Moms as possible to find the balance between work and family, by finding work to suit their need for flexibility. I want to assist as many companies as possible to find excellent skilled and experienced resource, without having to employ someone full time, or them based in their office.
5 How do you handle pressure?
I talk about it to my husband and I pray earnestly.
6 How would a man run your business differently?
A man would never have thought about starting a business to help Moms find flexible work to enable her to stay home or work part-time.  I would love to read the Facebook comments a man would make on the Facebook page to my Moms.
7 How do you juggle being a mom and running a business?
I have an incredibly supportive husband which helps me enormously.  My office is at home which allows me to be flexible with the kids. I set boundaries, such as I will not miss a sports match, and only I or my husband fetch the kids from school. There are times when I have to close the computer and know that it will still be there in the morning, and some things can just wait.  I left the corporate world to be with my kids, so I am conscious of treasuring the time I do have with them.
8 Would you ever go and work for a boss again?
It is tempting at times, a regular income plus benefits, what a pleasure. The reality is I would never do it, the flexibility is key, and the truth is companies in South Africa have a long way to go in understanding how to keep employees who want a work-life-balance.
9 Do you ever take work home with you?
Everyday!  My office is at home so yes, yes, yes, my laptop sits in the kitchen and on my lap in the TV lounge, that is a reality of running your own business.
10 What do you do to relax?
I spin at the gym and I ride my mountain bike.  I love to read so I read when I can.
11 What would you like to know more about?
Statistics in South Africa of how many women leave their employment because of lack of flexibility within the company.  Do you know that most corporates do not track how many women leave their employment after returning from maternity leave? I would love to know more.
12 If you had to start again what would you do better knowing what you know now?
I would have automated my website a lot more. I didn't know if anyone would like the concept, so I built the website in a way that I could manually administer most things. Never in a million years did I think it would grow so quickly.
13 Did you have to borrow money and if yes what route did you follow?
To date we have funded the business out of our savings, I hope I don't ever have to borrow the money.
14 What satisfaction do you get from running your own business?
Firstly, I get to see my kids a lot.  Secondly, I am so stimulated by what I do and the people I meet. They challenge me and I grow everyday. Lastly I get a total kick out of a mom finding work through my website, it has to be one of the best feelings ever.
15 What makes your business successful?
The calibre of the Moms I have on my website. They have degrees and diplomas, many have years of working experience. They are serious about what they do and they are excellent at it. This makes it a very easy sell to companies, and when they do use RecruitMyMom, they always comment on the high calibre of the applicants.
16 What form of marketing do you use?
Facebook has been key for my business, as has word-of-mouth. I have a PR agency that works on getting the site featured in different above the line media and online. I have done some formal advertising in magazines and I use the internet as much as I can to get the name out there. Going forward I am looking at doing a more formal advertising campaign, to raise awareness amongst the business community that we exist and we are starting do events for the Mom members with companies.