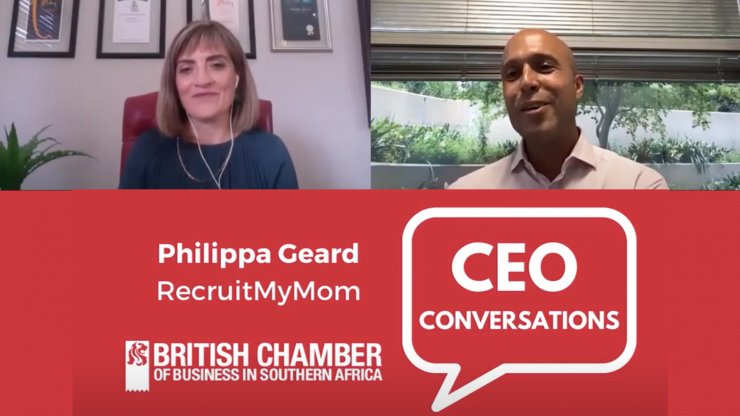 Leon Ayo from the British Chamber of Business in South Africa interviewed Phillipa Geard on the topic of women in senior leadership. 
COVID has step-changed the way business owners think about remote and flexible working, potentially leading to more women in senior roles. View the full interview here:
---
RecruitMyMom is a national online agency that assists forward-thinking companies to find skilled flexible and part-time resource. With over 150 different skills on our database, we place permanent and contract candidates for office or work from home positions. Post a job on RecruitMyMom for free and experience our personalised service. Pay only upon success.