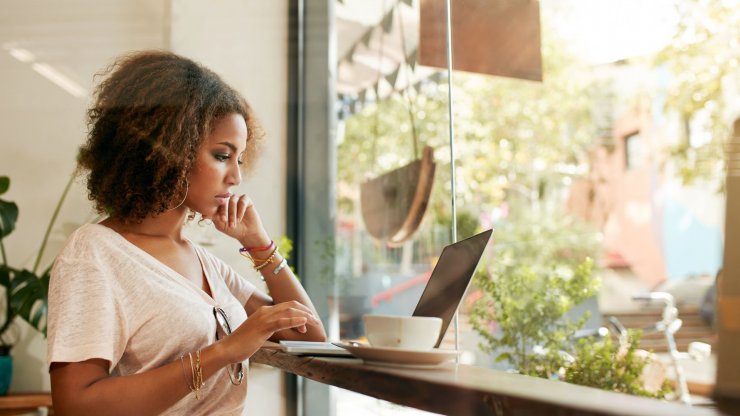 Being a mother, and keeping track of a meaningful career is a challenge, yet some of the trends for working mothers in the post-covid workplace make it a little easier. A lot has changed and due to a need to survive the pandemic, companies adopted new technologies and ways of working quite quickly. More employers are considering different ways of working. Flexibility is at the top of the list of non-negotiables for many skilled workers. 
At RecruitMyMom, we have seen a surge of job openings over the recent months. This is ideal for working mothers because most include a measure of flexibility. Employers understand that to keep their businesses afloat, they need to leverage the incomparable skills that mothers bring to the table. Valuable skills such as loyalty, time management, interpersonal skills, resilience, adaptability, good communication, problem-solving, and organisational skills to name a few. 
Although coupled with burnout, The Great Resignation, and the challenge of navigating a balancing act between home life and work life, it's a good time to be a working mom. The trends we see in the workplace today are worth celebrating. 
We've compiled a list of the top trends that benefit and help working moms. All of these trends are a priority at RecruitMyMom.
Employee wellbeing 
After the pandemic and the psychological effects it has had on many women including the great resignation and burnout, employee wellbeing is a trend that working mothers will appreciate. There is a lot of awareness and intentionality circulating in the workplace as it pertains to employee wellbeing. The fact that some employers have implemented changes to promote and support employee wellbeing is a valuable trend for working moms. Working moms are often more interested in aspects of the job that don't directly associate with pay, for example, the workplace environment and flexibility.
Diversity and inclusion
One of the UN's Sustainable Development Goals is to achieve gender equality. This goal looks at equal employment opportunities for women and men. These goals have been widely accepted in companies as a guideline to support gender parity in the workplace. 
Gender and mom biases are prevalent and openly spoken about. Although not eradicated, there is greater awareness and intentionality behind removing stigmas and biases surrounding women and mothers in the workplace. 
The diversity and inclusion trend benefits working moms in that action steps such as remote work, flexibility, elimination of subconscious biases, and other drives will make the workplace a more parent-friendly and inclusive environment.  
Micro-credentials 
As working moms, it is easy to feel that the workplace will run ahead of us when we have and raise our children. With employers looking to other forms of credentials on the CVs of today. Working mothers become top candidates, who are no longer easy to cast aside. We have recently written an article on how looking at micro-credentials (or short courses) on a CV is one of the ways employers can find the best talent to fill skills gaps. 
The gig economy
The gig economy is also a top trend for working mothers that will benefit their lifestyle and priorities. We are seeing more moms step into roles that are contractual, temporary, project, or gig-based. These types of work structures provide busy moms with the time and place flexibility they need to be productive when they can and then also be in control of their daily schedules to include all the areas of responsibility they carry. 
Flexibility in the workplace
The demand for flexibility in work has increased dramatically in the past couple of years. This is great for moms who need some flexibility around their children's schedules and the other responsibilities they bear. A McKinsey study has shown that many people are resigning from their jobs if they aren't getting the flexibility they need, thus putting the need for flexibility under the spotlight This is wonderful news for working mothers as many employers are implementing more flexible work schedules indefinitely. 
Remote and hybrid work
There are numerous benefits to remote work, and with the increase in the number of remote working hubs now available shows that more companies are investing in these benefits.  Remote and hybrid working has, for many companies, become the new normal post-covid. Many business leaders and entrepreneurs saw the benefits of these working models first-hand during the pandemic and to keep the consistency going is a positive move.
Soft Skills
Employers are more interested in what soft skills employees have to offer than they have been in the past. For example, emotional intelligence is now one of the most sought-after soft skills that employers are looking for. This is good news for moms, as many of these soft skills come from the experience of raising children.
Find your dream job at RecruitMyMom
These workplace trends all make it easier for moms to contribute to the labour market while still being able to support their families as a mother. We look forward to seeing how these trends will change the future of work in South Africa and the lives of skilled working mothers. 
The jobs listed on our current jobs page and the forward-thinking employers we've joined hands with support the work-life integration of busy mothers who want to have a meaningful career while filling the big shoes they fill in the home. 
Join our skilled moms' database and apply for the job that you've always wanted.