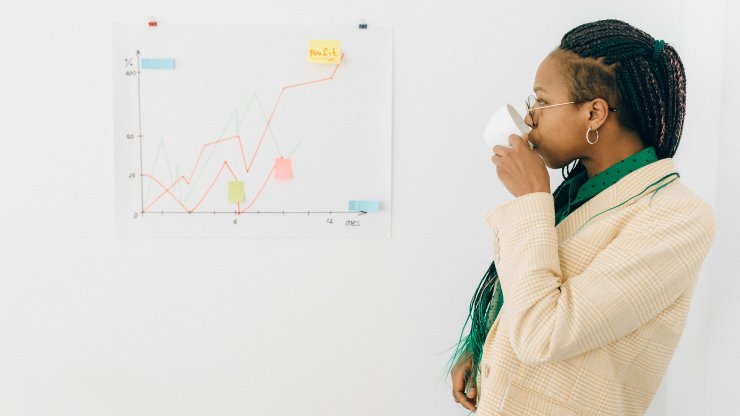 Growth is impossible without hiring good people. Attracting and hiring the right people at all levels of the company is critical to scaling your business.
If we've learnt anything over the last few years it's that companies need to be agile in order to survive and thrive. It's difficult to predict today where your company will be in one year (or one decade's) time. That's why a flexible workforce is key to your company's growth. Hire people who can pivot when needed: employees who are flexible in terms of location (remote or hybrid work) and in their work style. 
Finding employees who fit this bill isn't easy but at RecruitMyMom, we have the answer: Skilled moms tick all the boxes. They offer diverse skills, agility, organisation skills, loyalty and are hardworking employees who quickly adapt to different situations due to their high EQ.
Education vs soft skills when hiring new staff?
Education and work experience are important when you're hiring for a fast-growing company, but not at the expense of soft skills. 
Soft skills are a grouping of interpersonal skills which relate to how an employee works. These skills contribute towards an harmonious and productive workplace environment. Soft skills include but are not limited to strong communication skills, conflict resolution, empathy, the ability to multi-task and the ability to work under pressure. 
As we enter a fast-paced, largely digital era, employees with enhanced soft skills who quickly grasp the bigger picture and adapt to change will be the ones who succeed in your fast-growing company. 
It must be noted that from compassion to communication skills, most women naturally possess these much needed soft skills. And as such female hires are strong candidates to scale your business. 
Can the
outsourcing of skills accelerate your company's growth?
We at RecruitMyMom have noticed a sharp rise in contract hiring, and with good reason. Contract hiring or outsourcing skills for a fixed duration or defined project allows your company the freedom to build a lean organisation, which can quickly scale up or down as demand fluctuates. When you outsources the skills needed, you better manage your internal resources and focus on being the expert at what you deliver to the market.
An added benefit of outsourcing specialised skills is that you can manage the impact of market uncertainty and volatility.
How and why does diversity affect company growth?
The fastest way to stunt your company's growth is to continually hire like-minded people. When all your employees have the same background and life experiences, innovation is less likely to happen. 
Remember to include diversity from the top down when hiring. It's been noted that women in leadership do more to support their teams and advance diversity, equity, and inclusion efforts. 
Should you hire a distributed or hybrid workforce? 
A distributed workforce is one where all of the employees work remotely. A hybrid workforce is where one blends both remote working with office working when required to do so. 
When you default to hiring in-office staff, there are expenses such office space, but ask if it is necessary to the success of your scale-up? There are many benefits of a remote workforce, such as, increased retention of female skills, and the rental and office furnishing cost savings can be invested in productive staffing.
What skills must we hire remotely in order to secure top talent and where do we find them?
If a particular skill is in short-supply in the geographical area of the business, consider looking for remote A-players. Hiring remote staff opens the talent pool to a national and global level.  Companies globally seek out top-calibre South African skills to work remotely because of the calibre of skill, English language, time-zone and favourable exchange rates. When looking to hire top-calibre remote skills, use experts in remote recruitment, like RecruitMyMom, that know and understand what hard and soft skills a candidate requires in order to successfully thrive as a work-from-home employee.
When you're hiring for a fast-growing company, it's important to get it right. Work with RecruitMyMom to employ professional, motivated and skilled women who add value from day one. We'll help you to hire a flexible workforce who is agile enough to adapt as your company grows.