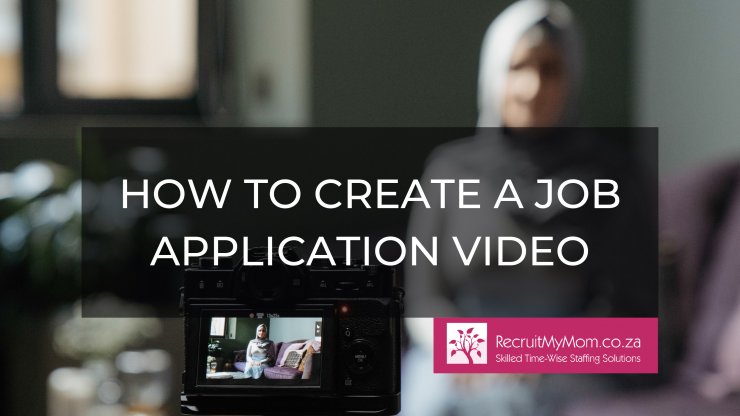 It's not uncommon to be asked to provide a job application video of yourself when applying for a job. Video and video screening have opened up new ways of working in recruitment and we are excited to see how it can be used to enable more access to job-seekers for job opportunities. In the past, as a candidate, you would have to be in the same geography or fly to have a face-to-face interview, making it difficult for some to have an equal opportunity of being employed.
It's not to say video interviews and video screening are taking over as the advantages of an in-person face to face interview cannot be overlooked. Meeting someone in person provides employers with a clear idea of who you are, aiding the process of determining whether you are the right fit for the company.
 Given the social distancing regulations implemented during COVID-19, it should come as no surprise that employers are increasingly requesting job seekers to include a short video profile as part of their job application. A video application has the benefit of giving you, as a job seeker, the opportunity to flex your creative muscle by demonstrating your communication skills. 
If you are applying for a job that requests a video application, the job post will most likely include guidelines of what is required. If no details are specified, these tips will help you create a good first impression short video as part of your job application.
What to include in a job application video: 
Introduce yourself
The introduction should include your first name,  last name, current/latest job title (or if you are a student your degree). The introduction should not go into personal details about your family life or how desperate you are for a job. 
Provide a compelling reason for applying
Clearly explain why you believe you are suited for the advertised job. You should include your soft skills and work experience, referencing what is outlined as a requirement in the job description.
Briefly explain your career history and achievements
The recruiter or employer wants to know about your work experience and skill fit for the job. Due to time constraints when making a video, only focus on the jobs and achievements that are relevant to the position advertised. 
These interview questions can help you to structure your video application.
Steps to creating your video job application: 
Create a script for your video.
Outline the flow of your information and break it into sections.
Rehearse your video in front of a mirror. Be mindful to smile and not look nervous. 
Consider using an application like Teleprompter to make your reading of the script, while looking directly at the camera possible. Ensure it doesn't sound like you are reading, but talking. 
Record the video and edit it to ensure it looks presentable. 
Submit your video application on time. 
Practical pointers to video job applications. 
There are practical precautions to take when doing a video interview. These same tips apply to a video job application: 
Time your video to be no longer than 2 minutes. 
Record your video in a quiet area that is well-lit so that your face is not in the dark.
Test your video recording device prior to recording.
Ensure your recording background is neat and tidy.
Dress professionally and be mindful of dress tips to avoid.
Be honest, be prepared, but mostly – be yourself.
Free video creating and editing tools to use for creating a job application video
If you are able, record the video in one sitting. If you cannot record in one sitting, you can record the video in sections and stitch the clips together using software. Some of the free online video editing tools add a watermark or a branded exit slide. This is not a problem as interviewers do not expect everyone to purchase video editing software to make a short video.
 Making a video of yourself can be daunting. The more you practice and the better you are prepared, the better the video will be and therefore your job application success. Video job applications are used to give the employer a better idea of who you are, so the most important thing is to be yourself and enjoy the process. 
---
Ready to apply for the job of your dreams? Register on our award-winning recruitment site and fill in your detailed CV.