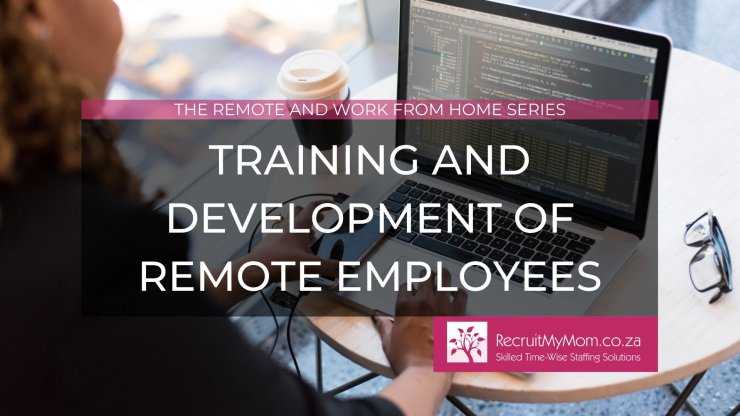 In order for any business to grow, it needs to be able to hire and train new employees. With the move towards physical distancing and remote working, many employers ask, how do you train an employee remotely? Remote work has been one of the most notable workforce trends in recent years and in today's digitally-advanced world, the concept of 'office anywhere' means more people are embracing non-traditional working habits. Training remote employees can present unique challenges for business owners, but it's certainly possible to do it well.
Here are some tips and tools for remote training:
Choose the right Learning Management System (LMS) for your needs
Learning Management Systems was originally utilised by academic institutions. It is essentially a software application for the administration, documentation, tracking, reporting, and delivery of educational courses, training programs, or learning and development programs. It is a single platform that can be used to access all training material such as lessons, assessments and progress tracking. These systems can be quite costly so employers must make sure they choose an LMS that has the features they are willing to pay for, nothing more, nothing less. Businesses with remote employees can utilise a Cloud LMS to ensure that training is accessible to all employees regardless of their location. If you are a small company consider hosting your training materials on a cloud-based server like Google for business. 
Use video conferencing applications
Using video as a face to face training tool is a must. During lengthy training sessions, it might be useful to mix the LMS training up by using video training sessions to gauge the progress of employees and to resolve any misunderstandings that may have occurred during the training. Making use of a video conferencing application like Microsoft Teams or Zoom, to conduct further training, may be helpful as employers can record the sessions for future reference. 
Utilise project management tools as part of the training process
Utilising project management tools such as Trello and Asana as part of the training process can be helpful to assign tasks and track the progress of the training and assessments. It can also be used by the new recruit for collaborating with other trainees during group training sessions. These web and mobile applications are designed to help teams organise, track and manage their work. Many of them have free versions that can be used for smaller teams.
Keep an open line of communication
Training remotely can leave employees feeling isolated if required to complete it on their own. By creating a communication channel like a WhatsApp group, you provide the opportunity for employees to connect with each other and get instant support on any uncertainties or technical they might encounter in the training process. WhatsApp can also be used to send hints, tips or just general motivational quotes to boost morale and increase the emotional connection between employees. 
Requesting and giving feedback
Asking for feedback is important as it gives you insight into where improvements can be made to the training material. Feedback can furthermore be used to track progress or differences between one or more training programmes. Giving feedback on the implementation of training given is equally important to the employee's development, and should be provided regularly, even if in an informal manner. 
Implementing training initiatives not only helps employees expand their skills and knowledge, but it also allows businesses to ascertain which skills need to be improved and which still need to be developed. These programmes serve as a gauge for organisations to track the performance of employees and to ascertain their strengths and development areas. 
---
RecruitMyMom has developed a remote working series to support employers with their transition to a more remote workforce. To view all the articles in this series, click here.