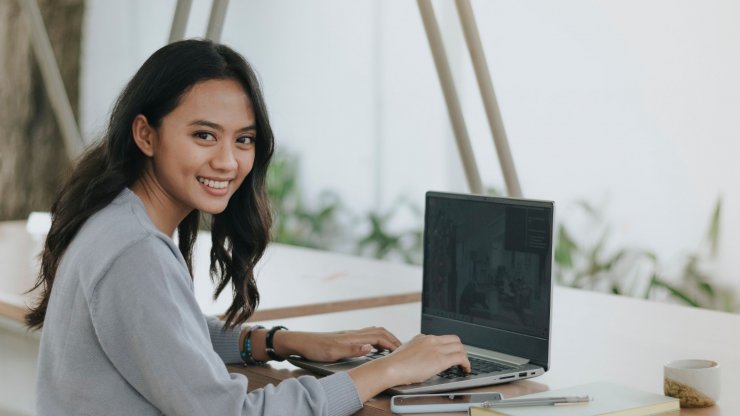 To work from home is for many a dream come true. You save time and energy frequently spent commuting, you are able to keep an eye on the household, and you don't even have to put any makeup on to get the job done!
As with any type of work arrangement, it can take a while to achieve the perfect balance: one that maximises productivity and maintains motivation. Here are some work from home tips to help ensure you are making the most out of your work from home set up.
Maintain regular work hours
You work from home so that you can enjoy flexibility, right? So, that means you can throw a regular working schedule out the window, right?
Wrong.  Maintaining regular working hours not only contributes to a more productive day, it also helps to create boundaries between work life and home life. Without set working hours, it gets more and more difficult to know when the workday begins and ends.
However, flexibility is definitely one of the benefits of a work from home set up. For example, if you are in a predicament with a sick child it's that much easier to juggle work and parenthood.  And working from home means more skilled moms can stay in the workplace while their kids are young.
Minimise distractions
There are always a million things fighting for your attention that can take your focus off work. An excellent way to manage this is not to wear too many hats at the same time. Split your home, social and community responsibilities from your work responsibilities so that you focus entirely on work when it is in "business" hours. It helps to have a separate office space where you can close the door, focus and leave the ongoing house admin for emergencies only.
When you work from home, friends and family assume that you are always available. Manage their expectations of your availability. Inform friends and family of your set office hours, this will help manage their expectations of your availability.
At home, no-one will be looking over your shoulder to stop you watching Youtube videos and scrolling your Instagram feed for hours. Internet distractions can steal most of your productive time if not managed. We love this online tool that can help you manage your time spent on distracting web pages.
Use your time saved on commute
One of the many benefits of working from home is the lack of time spent on the road. If you previously worked in-office, add up the time you're saving on your commute and be intentional about how you use it. Some people will be saving over an hour every day – that amount quickly adds up during the course of a month!
Add that time to your calendar as you would a meeting and when the alert goes off, be disciplined about using it for whatever you've set it aside for, whether it's a 7am online exercise class or an online course. You can't go wrong with using the time to focus on your health or for upskilling, which is of vital importance in order to stay at the forefront of your field.
 
Stay connected
Before accepting a work from home position, it might be worthwhile doing a strengths test, like Gallup Strength finder, to get to know yourself better and see if you are someone who will be happy spending the day alone in a home office set up. That way, if you are an extrovert who prefers to be around people, you can go into working from home with your eyes wide open, well-prepared and armed with ways you can combat any potential loneliness or feelings of isolation.
Even if you are an introvert you need human interactions, whether you realise it or not. We all feed off other people's energy, for example a win means so much more if you can celebrate it with others who understand.
With so many companies working remotely now, there are numerous online tools to help remote teams connect seamlessly throughout the day, on a professional and a social level.  
It is a privilege to be able to work from home. Daily, more companies are embracing flexible work arrangements as they see the benefit to both their employees and their bottom line. At RecruitMyMom we are so pleased to be able to play a part in this movement and help more skilled moms to stay in the workplace.
---
Join our skilled moms database and apply for the job that you've always wanted.