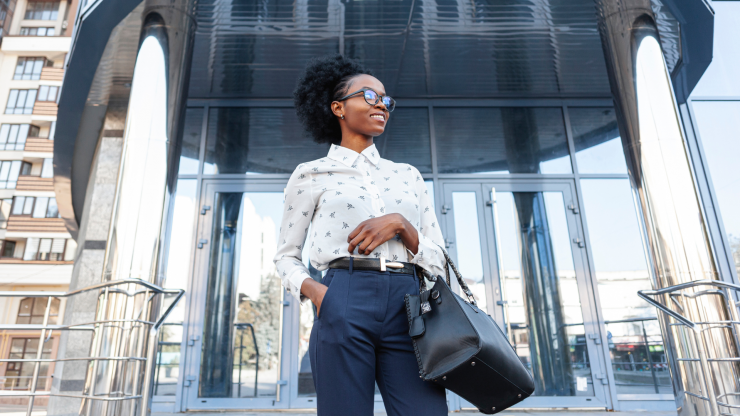 Studies indicate that women initiate career changes more frequently than men. LinkedIn conducted a survey in 2022 that showed that female respondents were twenty percent more likely than their male counterparts to switch industries. This statistic is generally due to women having children and experiencing a shift in perspective. 
This desire to change careers also affects working women looking to align their careers with a more flexible work approach, wanting to upskill and navigate a new challenge, or merely looking to pursue something that fits with their values and plays to their strengths - whatever the context, navigating a career change is daunting, and it is also exhilarating.
"Opportunities don't happen, you create them."—Chris Grosser

 
Exploring a career change when you're unsure of your next move
All the best-laid plans will be ruined if you do not know what you want to do. How can you look for a job if you don't know what you are looking for? 
Think of your career change as an expedition, not a day trip 
It is technically possible to reach Mount Everest alone; it is unsafe, you need support, and you cannot do it in a day. The same goes for your career change. Get support. Speak to colleagues, mentors, and friends. Enlist the help of a career coach. Don't rush the process.
Reflect on your career to date and determine what you enjoy doing, what's meaningful, and what you want to change.
Read more about working women's career path transitions.
Assess your current situation 
List the skills and experiences you have acquired throughout your career. Understand which transferable skills can be applied to new jobs that interest you. Transferable skills are skills that work across multiple industries. These include skills like communication, teamwork, reliability, organisation, and attitude, just to name a few. Transferrable skills can be used to boost your past experience when applying for a new job.
To decide which roles are in or out of scope for you, consider your values, purpose, and the criteria you desire for your next job, including salary expectations, full or part-time work, location, and flexibility.
"No one can discover you until you do. Explore your talents, skills, and strengths and make the world sit up and take notice."—Rob Liano
Investigate various possibilities
Be flexible and open to new opportunities during your career change journey. You won't figure it out overnight. 
Consider taking various short courses and see what appeals to you. Many free courses are available online, as well as paid short courses like Udemy or GetSmarter. Embrace the learning curve and be patient as you navigate your new career path. 
Work part-time or freelance to gain experience in a new industry or role. Investigate job shadowing opportunities. By stepping into different worlds, you spark ideas, crossing off possibilities.
Attend career expos. Career expos allow you to network easily with different employers and learn about the roles and opportunities in different industries. 
Look for people, not just jobs
"Opportunities do not float like clouds in the sky. They're attached to people. If you're looking for an opportunity, you're really looking for a person." – Ben Casnocha.
Your CV, job sites, and Google all have their place in your career change journey, but there are better places to start.
Connect with people. Speak to people whose jobs interest you. Find a trustworthy recruitment company and discuss your needs with a consultant; they will have valuable advice.
Effective networking is essential during a career transition. Connect with fellow working women, peers, acquaintances, and loved ones to share your career objectives. Their support, mentorship, and insights can be invaluable as you navigate this phase.
Read more about the importance of networking for working women.
Career changes are challenging - but many people successfully do them. There are many success stories out there.
This career change journey is about what motivates you to get out of bed in the morning and head to work, it is about your wellness, your family, and ultimately, the impact you can have on the world by living your best life.
RecruitMyMom supports working women during their career changes. We have recruitment consultants that will offer valuable advice based on your skills and experience and will be able to guide you through the transition process.
Join our job-seeker database and apply for the job you've always wanted.