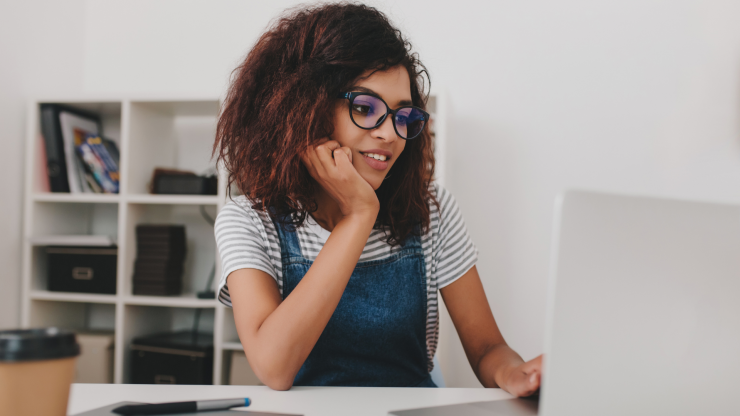 In recent years, working from home might have started as a novelty and a means to keep working during the pandemic, but it has become a normal way of working for many professionals. It is said that working from home does increase the happiness of workers by 20%, but there is a responsibility on you, as a remote employee, to look after your mental health while working from home. Below we explore some mental health tips for working from home. Remember, the goal is to integrate the different facets of life into the picture. There will be ups and downs, days where you feel good and others where you need to dig a little deeper, knowing you can do what you need to do, one step at a time. 

1. Stick to a routine (as much as you can)
When it comes to managing home life and work life, there is nothing more practical than creating a routine that works for you and your household. There is no one size fits all approach to establishing a routine, do what works for your unique family and circumstances while meeting the requirements of your employer. Sticking to a routine, with some flexibility, will keep your mind clear because you can trust that the things you need to prioritise each day are already set in place. 
Tip: Set up a morning and evening routine for your kids, time with your partner, personal time, and preparing for the work day. This will keep your mental capacity fixed by knowing how to start and end the day. You might wake up earlier than the family to do exercise or spend time alone. You will figure it out.
2. Have a daily digital detox
Technology is part of what makes the virtual office world go around. Remote work would not be possible without software, hardware, and everything in between. However, you don't want to become your hardware and software, so it's essential to spend time away from your computer, mobile phone, and other forms of technology. Why not take your evenings to have a digital detox? Skip the TV, pick up a good book or play a board game before your bedtime routine starts. The creative release will reset your brain and help you to wind down at the end of the day. Technology is stimulating, which can cause disrupted sleep. Disrupted sleep has a negative effect on your mental health. Take time out from work and technology each day, your mental health will thank you. 
Tip: Did you know that you can set your phone to switch to 'night mode' at a certain time each day? This makes you unavailable for any contact except for the contacts you choose, and it puts your phone on aeroplane mode so that you, too, can switch off until the next day. 
3. Go outside for a few minutes
Taking a break is one thing, however, sitting and scrolling through Instagram, might not be the fulfilling rest your mental capacity needs to function well. Go outside for a few minutes, breathe in the fresh air and give your eyes the rest needed from screen time or anything else your job requires that causes your brain to work. When you go outside and enjoy nature, even just for a few minutes your brain automatically resets.
Tip: When you go outside become aware of all your senses. Breathe in the fresh air, and identify the smells around you. Listen closely to the different noises in your neighbourhood, and feel the air - is it cool, or warm? Check in with your emotions and thoughts as well. When you notice these small things, without judgement, it somehow brings you into a more relaxed state.  
4. Stay connected with friends and family
Friends and family are incredibly important when it comes to being a remote worker. Since you spend little or no time with others, in person, you need to make sure you prioritise the human connection outside of work time or during your lunch breaks. Even as an introvert, the human connection is still important. Extroverts might need to schedule more time for connection. 
Tip: Set up a monthly or weekly pocket of time where you can see a friend. Plan to see a friend or family member in person during that time slot and keep it consistent. You don't need to see the same friend over and over, you can book different people in, but the time slot is there and you'll default to getting the necessary connection time when it's kept for that purpose. 
5. Think long term 
As a working mother, it can be easy to find yourself rushing through the days. This is where it becomes helpful to take a step back and think longer term. When you can see further than where your feet are today, then you can slow yourself down, and take one small step at a time. Eating an elephant in one day is not possible, but if you take many small bites, you eventually achieve the goals. 
Read more about nurturing your mental health here.
At RecruitMyMom, we are a fully remote team which means that many of us have put some of these tips in place to ensure we can thrive in everyday life. If you are looking for a remote job, take a look at our current job openings on the website. As a recruitment agency, we support women in their search for work that complements their lifestyle and career ambitions.
Register for free on RecruitMyMom. Once registered, complete your online CV to start searching for part-time work in Johannesburg, Pretoria, Durban, and Cape Town. We operate nationally in South Africa, and globally for virtual assistants.