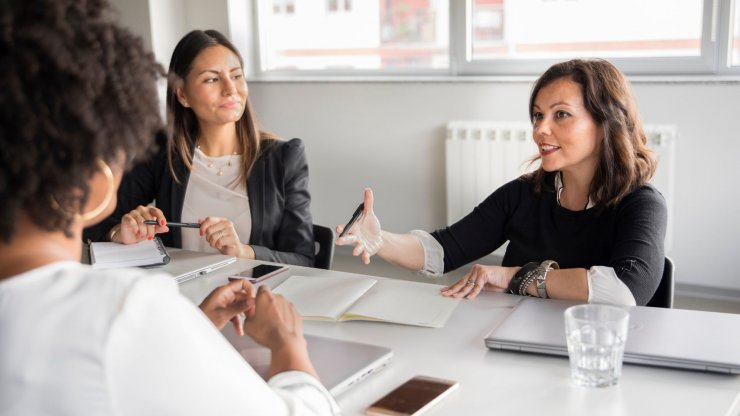 The way you present yourself before a potential employer is strategic, specific, and practical. If you throw in a generic job application with spelling errors and a few other mistakes then it'll be challenging to get the job interview you want. At RecruitMyMom we are passionate about equipping our candidates with the latest information and tools that they need to succeed and thrive in the job world. Which is one of the reasons for our partnership with internationally qualified Integral Coach, Carryn Ortlepp. 
With a background in Human Resources, Leadership Development, and Business Management, Carryn's insight on job applications is valuable. She blends the personal and professional elements of CV creation to ensure that you present yourself, your skills, and abilities in the most impactful way for each role you apply for.
The tips in this article are centred on Carryn's process, and insight, and we trust they will provide what you need to succeed in the job application process, so that you get the job interviews you want. 
Three things to change on your CV right now
Your CV is your 15-20-second opportunity to get an interview. 
In that small time window, the skills and abilities the recruiter (or recruitment programme) is looking for need to stand out clearly, so your CV goes onto the 'take a more in-depth look' pile. 
Here are three things you can do to make this a little easier on the recruiter. 
Format your Word CV well and use 1.15 spacing. White space makes any document easier to read. 

Avoid large text blocks. Instead, list your achievements or skills in bullet points, and avoid paragraphs. If you have a paragraph or two, ensure they're fewer than four lines. 

Align your CV with the job description. Take note of the skills they want, and make the ones you have bold on your CV. 
Your CV is a ticket to an interview. So spend time ensuring that each time you send your CV,  you give yourself the best chance to shine.
For more help with creating a showstopping CV click to learn more about the CVs for Certain 3-part workshop.
Watch your language and grammar
Whether you are writing your CV, cover letter, or skill set down, make sure you check your documents for language or grammar mistakes before you submit them. Grammar errors, incorrect spelling, and other language mistakes can certainly cost applicants an interview. Run your documents through grammar checkers such as Grammarly or use the editing tool on Microsoft Word. 
Read our blog on language tips for a successful job application here. 
Be specific in your job application
When you're unemployed, sometimes the standard ice breaker question 'what do you do' is a tough one to hear, and to answer. According to Carryn, "it's really hard to help someone who 'just wants a job, any job' so the best way to engage your network is to be as specific as possible - even if you're not completely sure what you're looking for." 
A great way to answer that question, and be specific, is: I'm looking for work at the moment, ideally in ….'. 
Then name two or three fields or roles that you're interested in. It may be administrative, or you'd like to work for a public relations firm, or fashion design, engineering or geology. 
Hopefully, this opens up a conversation about what you're interested in and gets an extra set of eyes and ears on your side. Maybe they know someone who you could chat to about possibilities in one of those fields. 
To write an amazing cover letter, use the power words we've put together in this blog. 
It's tough out there, so use every opportunity to get people on your side. We believe that you have what it takes, and we are rooting for you all the way. Good luck! 
Ready to apply for the job of your dreams? Register on our award-winning recruitment site and fill in your detailed CV. When applying for positions, you will be given the opportunity to compose your perfect motivational cover letter for prospective employers.
 
Written by the RecruitMyMom editorial team in collaboration with Carryn Ortlepp
Carryn is an internationally qualified Integral Coach, the Lead Presentation Strategist at the Great Presentation Company and has a background in Human Resources, Leadership Development and business management. She blends the personal and professional elements of CV creation to ensure that you present yourself and your skills and abilities in the most impactful way for each role.