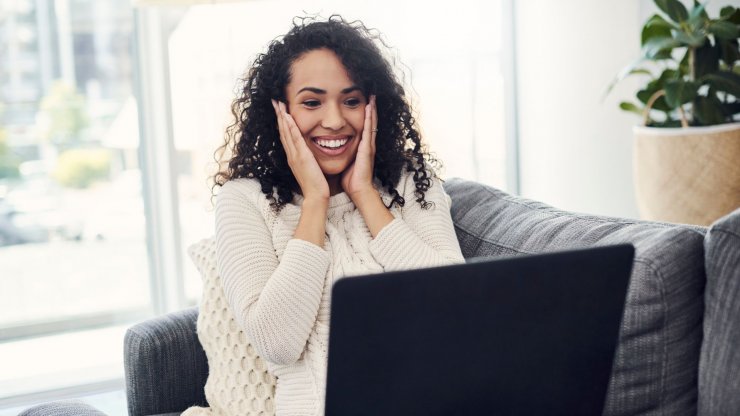 Taking a career break to focus on motherhood is a significant decision that many women make. It's a time of personal growth, bonding with your child, and developing valuable skills that can enhance your professional life in the long run. However, when the time comes to re-enter the workforce, explaining your career break is a daunting task. The key is to be confident; highlight your experiences during the break, emphasise your skills, and demonstrate your commitment to your career. 
Acknowledge the valuable "mom skills" gained
Motherhood equips you with a wide range of transferable skills that are highly relevant in the professional world. Transferable skills are not technical job-specific skills but skills that can be applied in any job or industry. Skills such as time management, effective communication, problem-solving, negotiating, and conflict resolution are all honed as a mother. Negotiating with a moody teen, communicating with a fussy toddler, or getting your children to their extra-murals on time are all examples of cultivating these valuable skills.  
Emphasise these skills when discussing your career break to showcase how they can benefit your future employer. 
"Mom skills" gained during a career break are an asset in the workplace. Trust us, employers today value this versatile basket of skills.  
Address your career break in your Curriculum Vitae
A Curriculum Vitae (CV) is what you use to market where you want to go in your career and is not meant to just list all your job experiences. By being open about your career break, it shows a potential employer that you are confident about this break, and you are well-eqiupped to jump straight back in.
Any skills or certifications you gained during your career break that are relevant to the job you are applying for would be essential to mention.
Mention your career break in your CV career synopsis at the beginning of your CV. Then, in the body of your CV where you go into details about each position, you can talk about your career break, your reason for taking a break, and the valuable skills gained during your motherhood break. That is where you also note any other initiatives you've taken on, like volunteering or being President of your child's school's Governing Body.
Discussing your career break in the interview
Wait until the interviewer raises the career break before you raise it. If you get asked the question "tell me about yourself" - this would be the ideal time to include your career break.
A natural conversation might unfold like "'I started my career in the financial services industry,' then you walk them through various previous job experiences. 'Then my personal life changed, and I became a mother for the first time I have spent the last five years raising my child(ren). And now that they are in school, I'm eager to re-enter the workplace.'" Then you can launch into the experiences and skills you have gained during your career break and how they relate to this role.
Use real-life examples of how you would use valuable mom skills learnt in the workplace. For instance, if you are applying for a role as a Team Leader; communication, time management and conflict resolution would be excellent skills to talk about. Explain to your interviewer how these skills would benefit the position and the team. 
Mention if you plan on doing an refresher course, or if you would like to upskill. A refresher course is a training course in which people improve their knowledge or skills and learn about new developments that are related to the job that they do. Whether this is a Microsoft Office Udemy refresher course, or a Digital Marketing online course through GetSmarter to build onto your existing Marketing Bachelors Degree or Diploma. This will impress your potential employer, and it will show that you are serious about successfully getting back into the workplace.
What if too much has changed in my chosen profession?
This is a question we get asked all the time, and we have some good news! Returnships.
Let's say you were an IT programmer and took a 15 year break to look after your children and you feel there is no way you would "understand the language" now. Yes, technology has changed, but the fundamentals of creating and leading an IT project have not, there are transferable skills that you can easily apply to new IT projects. If you could learn one programme language you can learn another. You just need someone to teach you the new language, which can easily be done by doing a short online course or doing a  returnship. 
Returnships are short internships for individuals who have taken a career break and are returning to work in mid- to senior-level positions. You can read an inspiring returnship success story, as well as find out how to go about embarking on a  returnship in this "Power of Returnships" article.
Now that you are armed with the confidence to explain your career break, go out and get that job. If you are still planning your return to work, this article will provide you with handy tips for successfully getting back into the workplace after a career break. Your career break is a chapter in your story, and it can be an asset that propels you to new heights in your professional life, let that fuel your confidence.
At RecruitMyMom, we understand the unique journey of mothers in the workplace, and we're here to support you in your career comeback. Join our skilled moms talent community and take that step towards the job you've always wanted. Your career break is a chapter in your story, and it can be an asset that propels you to new heights in your professional career.