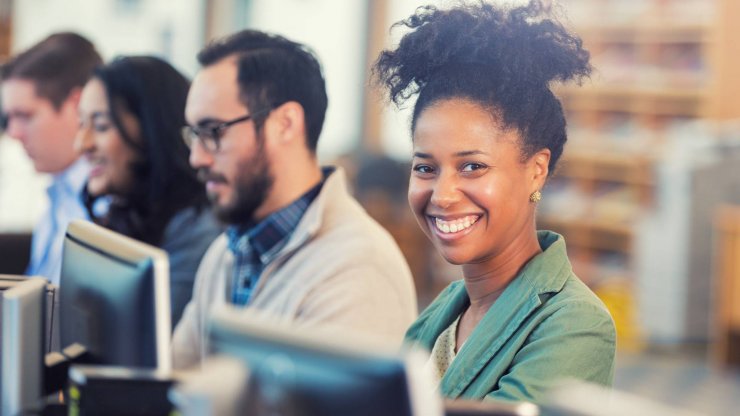 Many women adopt the role of caregiver after having children, or they simply cannot fathom leaving their children after maternity leave and decide to take a career break. The good news is that a career break is not the end of your professional life. You can start working again thanks to returnships. Returnships are short internships for individuals who have taken a long career break and are returning to work in mid- to senior-level positions.
Women can restart their careers by undertaking a returnship with an organisation that recognises the value that work experience brings. With the support of returnships, women returning to the workforce can quickly resume their management positions while refreshing their skills and receiving the necessary mentoring. 
RecruitMyMom recently interviewed Tamsin Bramford, a Stellenbosch mom of two who recently completed a returnship with a tech company. Tamsin studied a BComm in Strategic Management with a strong focus on how information technology can be used as a strategic weapon in business. After her studies, Tamsin was hired at a tech company through a graduate recruitment programme, and she was upskilled as a programmer. Tamsin worked for many years before welcoming her first child.
"After having my first child, I realised I wanted to take some time off to be a mother." - Tamsin 
Tamsin took a twenty-year career break and decided this year she wanted to return to the workforce.
Returnships are more of a bridge back into a career than a ladder. Women who had previously held mid to senior positions would feel uncomfortable and demotivated if they were to start from the bottom of the organisational ladder once more. 
"Getting back into the workplace was admittedly a huge hurdle, especially in the tech industry, but I was so wrong," Tamsin says of returning to work.
"Technology had changed a lot, but the fundamentals of a project had not." - Tamsin
She says there are the same issues and the same project flow; once you learn one programme language, it is easy to learn another. This is the same for any profession; there will be new tools or software to learn, but the basic principles will remain the same. Returnships give you the chance to update your skills in the workplace. 
Returnships provide many advantages to women, particularly those who held more senior levels in their previous careers. Even though a woman has been out of work for several years, the expertise and skills she acquired prior to her sabbatical remain extremely valuable. 
Other benefits of returning to the workforce include increased confidence, professional growth, personal development, financial freedom, and the best one: something to focus on as the dreaded "empty nest" settles in. Tamsin's eldest child is at University, and her youngest is finishing off school, "I didn't want this empty nest syndrome where I didn't know what to do with myself," admits Tamsin. She goes on to say that it was her "driver" to get back into the workplace.
You may be hesitant to get back into the workforce, knowing your skills are out of date and lacking the self-confidence to get back into the professional world after raising children and running a household. This is not the case; in the eyes of the employer, you are a valuable solution to their skills gap.
Employers save on training costs and remuneration as work re-entry employees are willing to accept lower wages or no wages for the duration of the contract. Tamsin admitted that her unpaid returnship took the pressure off as she upskilled to where she needed to be as a Full Stack Developer. A returnship usually lasts between three and six months, and then you and your employer can decide the way forward.
Read: Salary negotiation tips for working women
Mature women working alongside younger employees create a lovely dynamic within the workplace, bringing their maturity and calm, creating an enriched team with a good mix of skills. 
Returnships provide an opportunity for reverse mentorship, which is invaluable for all involved. While you are learning from your younger peers, you are also sharing your years of wisdom and experience with them. Tamsin shares, "Having worked in a large corporate environment, I had so much experience on what can go wrong on a project and what is required or expected - that is something I could bring to my younger team." She goes on to share an example where a young colleague asked her what "scope creep" (a term used in the IT profession) meant. Tamsin was able to enlighten her colleague with her experience. 
Watch: RecruitMyMom's interview with Tamsin Bamford
Would you consider a returnship? RecruitMyMom can help you find a company that suits your needs and where you can upskill back into the workplace. 
Ready to apply for the job of your dreams? Register on our award-winning recruitment site and fill in your detailed CV.