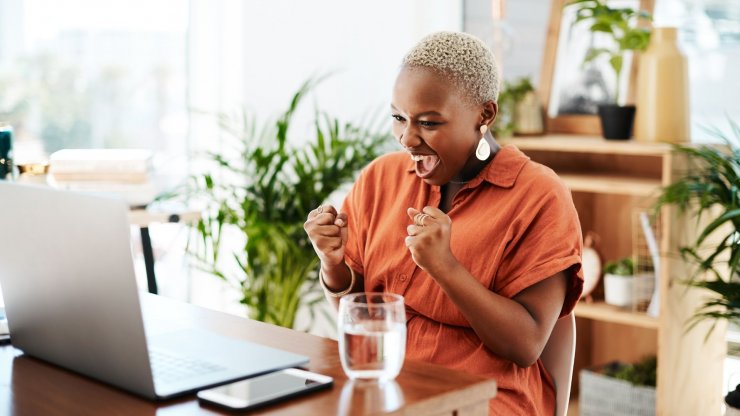 The job references you include on your CV can make or break your job application. Believe it or not, there are good and bad types of references and ways to include them. 
Why are the right job references important
Good references will be of good standing and will speak honestly, fairly and positively about your work ethic and character. This type of reference is a perfect pitch in the ears of an employer. Bad references on the other hand also have a couple of characteristics. Either they are misplaced, unenthusiastic or unhelpful to a potential employer. 
Including good references in your CV can set you apart from other candidates. They also show potential employers that you are a credible professional with good character. 
We are here to inform you with the right information so that you will do well in the candidate consideration process. Choose the right references, give the right information and you will flourish! 
Take a look at the what and how of job references below. 
What job references should I include in my CV?
As we mentioned above, there are good and bad reference choices. You may have a well meaning supervisor or mentor who is just not the right person to recommend you for the job you're applying for. There could be many reasons for that, but then maybe it's worth considering someone else? 
We've listed some ideas for who to choose from below:
Past or current boss or supervisor
Including a past boss or supervisor in your reference list is important. It may be concerning for potential employers to see a job listing with no credible supervision unless there's good reason for this. Our advice would be to chat to previous bosses or supervisors and ensure they are comfortable with vouching for you as you apply for work.
It might not work for you to include your current employer. You might not be willing to put your current role in jeopardy without a written offer. 
Character references or mentors
People who are able to vouch for your character, work ethic and abilities are usually a good bet for a reference. If you have a mentor or a couple of mentors who have known you for a while and can speak into your growth ability and skills then it's best to include them and communicate why. 
Remember, your potential employer wants to see that you are capable of doing the job. At the same time, they want to see that you're a good fit for their team and company.  
Volunteer Leaders
If you've ever volunteered for a non-profit organisation or any other type of pro-bono or volunteer work, then these leaders may also contribute to a positive connection. This is a great option for moms who have been out of work for a while and need a recent reference.
Internal Networking Connections
When you're applying for work, you may have someone who already works at the company you're interviewing for in your network. It's a great idea to leverage this connection as a reference if they give you permission to do so.  
Family, friends and colleagues (with caution)
It is generally not a good idea to include any family, friends or colleagues into your CV references. However, if you have a good reason to include them and this would be easy to explain to a potential employer, then go ahead. Make sure you have their permission and current contact information before you do. 
How to include your job references into your CV
It's all very well to know who you're going to include in this section of your CV, but how you include them is equally as important. Here are some things to consider when including your good references into your CV:
Make sure their titles, names and contact details are correct.

Include the name of the organisation where they work or where you have worked together.

Give them a call so they are expecting to be contacted and make sure you have permission for an employer to contact them.

Don't stress about how many references you give, just put in who you need to and exclude whoever isn't fitting. 
​​Written By RecruitMyMom Editorial Team
Looking for flexible work? RecruitMyMom has many available opportunities
The job hunt can be daunting at the best of times. Finding a job that complements your character, skills and interests is a process that requires a bit of grit and know-how. Our blog is full of tips and the information you need to know when looking for flexible work in South Africa and beyond. 
Take a look through our current jobs available on the RecruitMyMom website and apply today!