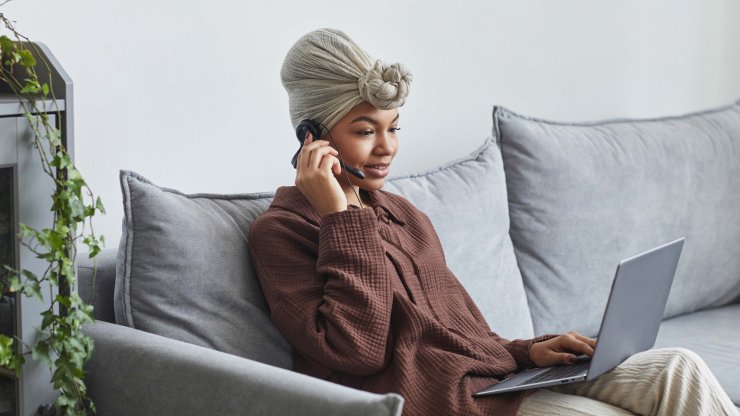 If you are in the job market, the end of the year doesn't have to put a halt to your job search. There is a lot you can do to ensure you are in an even stronger position come the New Year. 
Here are five top tips from RecruitMyMom's team of professional Recruitment Managers on how to prep over the holidays in order to be ready to kick start your job search in the New Year:
1. Update Your CV
A CV is a constant work in progress. It doesn't only need to be updated as your career progresses, but it also needs to be tailored to each role you are applying for. 
"Take some time over the holidays to ensure your CV is as up-to-date as possible." is the advice from our team of Recruitment Managers, "This will make it that much easier for you to tweak and highlight the primary skills the job specification requires for each role you apply for in the New Year."
2. Plot and Plan
Now is a great time to sit down, brainstorm and plan your job search. Treat the search as a job in itself.
"Job searching is time and energy consuming and if you have spent the time thinking about exactly what kind of companies you'd like to work for, and what kind of roles you'd like to apply for, it makes the search that much less stressful." Is what our Recruitment Managers had to say.
Don't waste your time throwing your CV at every available role and hoping something sticks; rather be intentional about who you approach and what you apply for. With a 'quality over quantity' approach to your job search, you increase your chances of landing an interview because you are confident you are a good fit for each role you apply for. 
3. Upskill With an Online Course
Upskilling is the important process of learning new skills needed for the ever changing workplace. 
Our Recruit Managers reiterate, "In order to remain relevant on re-enter into the workplace, upskilling allows you to pick up a few new skills in your area of expertise which will keep you at the forefront of your chosen industry."
Online courses are a convenient way you can upskill without leaving the comfort of your home. What's more, there are plenty of e-learning platforms that offer free (or very affordable) online courses which ensure you can boost your skills without breaking the bank. 
4. Network
'Tis the season to be jolly…. good at networking! The holidays are a perfect time to spread the news with friends and family that you are in the job market. 
"Don't be shy, if you have contacts in your social circle that could prove valuable in your job search, reach out to them." Is the advice from our Recruitment Managers, "The more people who are aware of your job search, the more chance of leads coming in."
5. Consider Contract Work 
There is a steep rise in contract hiring over the holiday season as certain companies look to hire extra staff, or cover for staff on leave. The benefits of taking on contract work while job hunting are numerous. Contracts can lead to full time work, or they can be a stepping stone to new careers. Who knows, you might like contract work so much you decide to make a career out of it! 
As we enter the holidays, don't lose momentum with your job search. Taking a break from applying for jobs doesn't need to mean taking a break from other elements of your job search. Give yourself the best advantage by continuing to work on your CV, self and skills so that come the New Year you are ready to GO!
---
Ready to apply for the job of your dreams? Register on our award-winning recruitment site and fill in your detailed CV