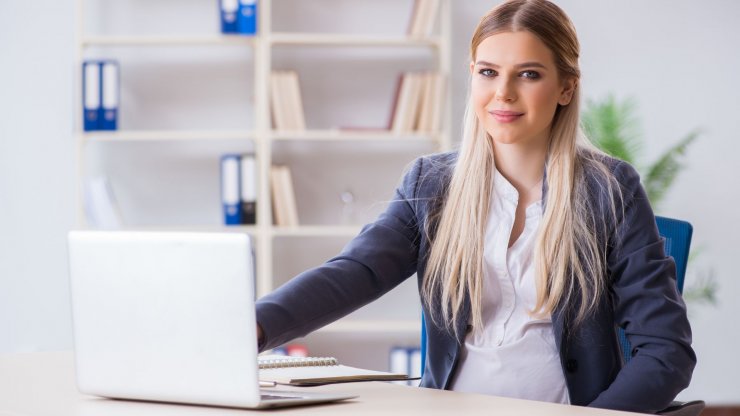 In order to successfully conduct a job interview, you need to process the most relevant information about a candidate's skills, experience and professional character efficiently. A job interview is an important step in the recruitment process and there are a few practical ways you can ensure the process runs smoothly.
You, with the help of a great recruiter,  need to attract the right candidates from the start with a clear, well thought out job description. More often than not, your recruiter will ensure that the filtering process is effective and efficient so that you can begin conducting successful job interviews without wasting any time. 
In a competitive job market, it is essential for interviewers to prepare for job interviews thoroughly and to be intentional about the desired information gathering during the interview process. You will need to process people's personal information which means that you need to know how the POPIA Act affects recruitment. In summary, interviewers must receive "informed consent" from interviewees as to how their personal information will be accepted, collected and processed. The exact purpose of processing this information needs to be declared by the interviewer and agreed on by the interviewee before the interview occurs. If you work with an innovative recruitment agency like RecruitMyMom, this is covered in our agreement with our candidates, which means it's one less thing for you to worry about. 
Here are 10 recommended tips on how to conduct a successful job interview. 
Tip #1: Prepare the Interview questions in advance
The best way to ensure that you get what you need out of a job interview is to have the questions prepared ahead of time. Being prepared will leave the candidate with an impression of professionalism and respect which will be good for your company image. 
The line of questioning needs to be focused and constructive. Here are ideas for productive interview questions:
Ask questions that reveal how the candidate's skill set will benefit the business and fit the role. Examples include : "tell me about your top or proudest  work achievement?"; "what attracted you to apply for this job?"; "how would your coworkers describe you?" or "what are the top skills that you have that make you a good fit for this job?" 

Ask scenario based questions. Provide the candidate with a challenge or a scenario, and then ask them to solve the problem or explain how they would address the situation based on their previous experience. The point here is that candidates draw on actual experience and not opinion. The STAR (situation, task, action, result) format will give the person an opportunity to share one of their own examples. The candidate presents a situation, then they explain the task requirement, what action needed to be taken and what result was achieved. Watch out for "we" in these answers as it could indicate the candidate did not achieve these results on their own, but rather in a team. You are looking for results that they personally achieved. 

Probe the interviewee for more information. If the person gives a vague or insufficient answer to one of the questions, ask for specific examples and rephrase the question. Ask the interviewee for actual outcomes, growth percentages, savings made etc. 

Include opinion based or point of view questions. This will give you a better insight into  the culture fit of a candidate. Ask for their opinion on relevant topics such as "what is your opinion on flexible working" "what is the coolest application you have used in the past 24 hours and why", "how does the purpose of this organisation align with your own?; "how do you like to relax" 

Steer clear of the "where do you see yourself in 5 years?" line of questioning. These have been overused and can be irrelevant since things change all the time. It would be better to ask "What would you like to have achieved in 5 years from now both personally and professionally?" This shows a level of ambition as well as insight into what is important to the job-seeker. 

Ask practical and logistical questions as they are relevant to the job. For example, for a remote or hybrid job, ask about the person's internet speed and home office set up. 
Tip #2: Ask each candidate the same line of questions
As far as possible, ensure that your main thread of questioning for all the candidates remains the same. In order to look at comparative responses you cannot ask each candidate a different set of interview questions, as you won't be able to accurately benchmark them against each other. Additional questions do come up from time to time, depending on each individual's answers, and when you may need further clarification to a response. 
Tip #3: Reduce unconscious bias 
Be aware of any unconscious bias that might exist in you or the other interviewers. There are different types of biases that can skew your objective judgement, and examples include: gender, race, mom-bias, age, authority, affinity (drawn to people who are like you) and appearance to name a few. Do some research to find out how you can avoid this kind of bias in how you conduct a successful interview. 
Tip #4: Don't negotiate salary in the first interview
It is not best practice to negotiate a salary in the first job interview. This is normally done with a candidate in a second interview or when you make a job offer. However, you can ask candidates for their salary expectations in the initial interview so that you understand the different salary expectations as you proceed with your selection process. 
At RecruitMyMom salary expectation is discussed  before the candidate is interviewed with a client so that you know what each candidate requires. 
Use tools to look up the latest salary trends for the type of job you need to fill. Payscale offers localised averages for different fields of work. When asking a candidate about their salary expectations, ensure that the salary you have in mind is both fair and market related. 
Tip #5: Read the person's CV before the interview
Make sure that you have a copy of the candidate's CV with you when conducting a successful interview. Ensure that you've gone through the CV beforehand so that 
 you can discuss any concerns or interesting aspects that stand out to you, and give them a chance to elaborate if necessary. 
Having an understanding of the candidate, based on their CV details, will make the interviewee feel more comfortable and indicates that you've taken the time to understand them and give them a fair chance at applying for the job. This preparation will save you time in the interview, giving you the opportunity to delve deeper into the candidate and the nuances you seek for the perfect candidate. 
Tip #6: Have a list of your non-negotiables you want to check in the interview
We recommend identifying the top technical non-negotiable skills that the person needs to have mastered in order to be considered for the job, and the main behavioural competencies required. Formulate your interview questions beforehand based on these non-negotiables.  When you are writing up the interview questions, formulate them based on these. 
Tip #7: Create a relaxed atmosphere
Whether you are interviewing someone online or in-person, do your best as the interviewer, to ensure the atmosphere is relaxed. It is intimidating and nerve-wracking for a candidate to put themselves through a job interview. When the environment is relaxed, they will not focus on their nerves, and you will get to know them better to understand if they are a right fit or not. 
Don't overwhelm the candidate with a panel interview at the first meeting, especially if it's not for a senior role. This can be daunting for an interviewee, and you won't get them at their best. Have compassion in an economy where so many people seek work. Make people feel at ease. 
Tip #8: Give the candidate a fair chance
Keep in mind that life does happen. If a candidate is late for an interview, or perhaps not dressed appropriately, take time to find out what the circumstances are. You might be surprised and humbled at their response. You wouldn't want to overlook a star employee because you didn't treat them with dignity by hearing them out. This goes a long way in avoiding unconscious assumptions about someone which can lead to unfair judgement. 
You might also enjoy reading: The value of psychometric testing
Tip #9: Consider their micro-credentials in the interview
Micro-credentials are like short courses, or any smaller achievement that has been assessed and indicates that a candidate has a certain skill. It's increasingly important for employers to look at these micro-credentials on a CV when they are looking for top candidates. There are a number of excellent skill sets that can be learned and proven in a different context to a full college diploma or degree. Micro-credentials show self determination, self growth and the ability to achieve something without being told to do it. 
Tip #10: Provide timely feedback 
Feedback is essential after an interview is conducted with a candidate. There are many reasons why employers or interviewers should get back to interviewees. 
One reason is that the way you let the candidate down, or offer them a position can affect the way they view your company. Another reason is that by providing feedback, you allow the candidate an opportunity to improve and grow so that they get better at interviewing and can land their next job with ease. 
You may also enjoy: Attract top talent to your company in 2022 
Interviewing people for a job is a clever way to market your company and gain insight into the talent of the time. It's exciting to onboard new employees and the process must be a positive one for everyone. 
If you are in need of help with this process, take a look at the services we provide at RecruitMyMom. Thousands of employers use our services to find the right candidates every day.  In-office or remote, permanent or freelance - we can help.